History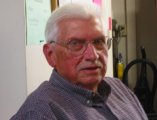 1961
Richard Ross first became involved with drivers education working for Drive Safe Systems Inc. in Dayton, Ohio.
He worked for Drive Safe nine years in many of their different locations including Ohio, Missouri, Colorado, and Texas. After nine years Mr. Ross decided to start his own driving school in the area where he grew up, the Licking and Muskingum County areas.
1970
Mr. Ross opens Licking Valley Driving School in Newark, Ohio. The school was then located on the third floor of the Reinhart building and was later moved to the basement.
1973
We opened our second school, Muskingum County Driving School in Zanesville, Ohio.
1975
Our school in Newark was relocated to the basement the AAA building, 130 W. Main St. At that time we were known as AAA Licking Valley Driving School. We remained at that location until AAA corporate headquarters decided that they would no longer franchise any driving schools.
1970 to mid 1980s
Licking Valley Driving School entered into a contractual agreement with several Boards of Education and provided Driver Education for 19 high schools in a 4 county area. This continued until the state changed the laws giving high schools the option to provide drivers ed.
1992
We moved to our present location, 224 Granville St. Newark, Ohio.
1996
Mr. Ross retired as owner of Licking Valley Driving School and assumed the role of CEO and acting advisor for the new owners, his daughter, Debbie Grandstaff, and her husband, George.
1970 to Present
Licking Valley Driving School's mission is to be an asset to our local community by offering a quality service at a reasonable price. We feel that the thousands of students who have gone through this school have been taught with this principle in mind. We hope to continue with these same ideals for many more years.